MIAMI MAKERSPACE
Where creativity takes shape
Join the maker movement today!
Welcome to Miami Industrial Arts, Miami's makerspace for artists, crafters, and DIY enthusiasts. Our space offers access to top-of-the-line tools and equipment for woodworking, ceramics, laser cutting, electronics, and more. Whether you're an experienced maker or just starting, we have everything you need to bring your ideas to life.
At Miami Industrial Arts, we believe in fostering a community of creativity and collaboration. Our members come from all walks of life and bring diverse skills and interests to the space. From woodworking to ceramics, there's always something new to learn and explore.
We also provide a platform for artists and crafters to showcase their work, host workshops, and connect with like-minded individuals. With our extensive network of creatives, you'll have the opportunity to collaborate, learn, and grow your skills.
Whether you're interested in honing your craft or trying something new, Miami Industrial Arts is the perfect place to do it. Join our community of makers today and discover all we have to offer.
Ready to take your making to the next level?
Click below to learn more about our membership options, and join the maker space community today!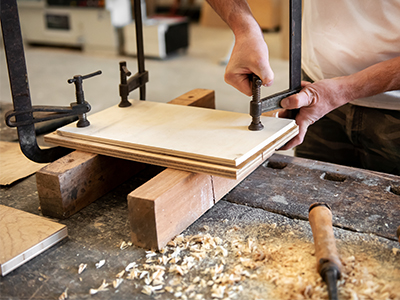 Our fully equipped woodshop offers all the tools necessary to bring your creative vision to life. Our comprehensive array of equipment includes saws, planers, sanders, and lathes, among others. Whether you want to craft functional pieces or create beautiful works of art, our woodshop has everything you need to succeed.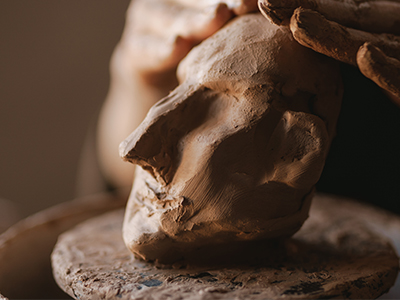 Our ceramics studio is a haven for makers who love to work with clay. Our fully equipped studio includes pottery wheels, kilns, and all the tools you need to create one-of-a-kind, beautiful pieces. Whether you're new to ceramics or an experienced potter, our studio is the perfect place to unleash your creativity and explore the possibilities of this versatile medium.
UNLOCK YOUR CREATIVITY
Discover Your Passion and Make Your Ideas a
Reality at Our Miami Makerspace
Membership fee
 Only $75 per month
10% discount for the annual membership.
Great experience with Paul, who went above and beyond explaining the safe use of the machines at the shop. The machines here are top of the line and the ambience is great for a maker looking to learn. Enroll in one of the classes and learn something new!
Greatly recommend
– Santiago Alvarez
I've been a member of this community for over a year now, and it has truly become a home for me. The space is well-equipped. I have found the facilities to be top-notch and the community to be welcoming and supportive. I highly recommend the Miami Industrial Arts to anyone looking for a creative community to call home.
– Paula I
The best woodworking studio. Highly recommended if you're a beginner or a pro.
– Joey Cardona
Great place to get your hands dirty and bring your woodworking projects to life.
– Survy Vaish